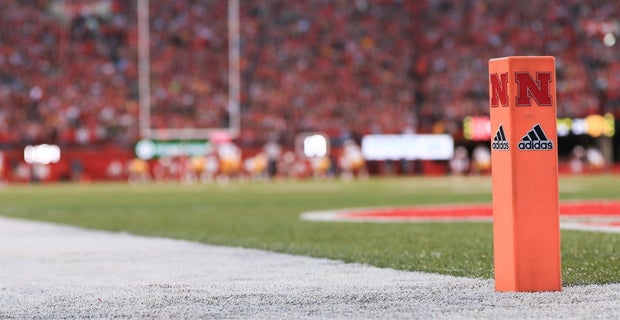 Take a trip back to the 'Tom-can't-win-the-big-one' era. Back when people wondered if Nebraska could ever hang with Florida speed. Back when folks said the Husker offense was outdated.
Could a favorite Husker performance of all time be a game that Nebraska … lost?
Watch Nebraska's 1994 Orange Bowl game against Florida State again and try to say no to that question. You'll find it difficult. And if you weren't old enough to remember that game, take a look. Even 25 years later, it's three-plus hours of the most determined football you will find from a Husker team.
You know how it ended. A Husker national championship attempt was denied when a 45-yard kick by Byron Bennett sailed wide. But there are no games in Nebraska history's that were any more tense-filled affairs than this one.
Honestly, whenever there are conversations about the greatest college football games, Florida State's 18-16 win over Nebraska is rarely mentioned. And yet, why? Perhaps because the team that won, the team that ultimately ended up No. 1, was made to look incredibly vulnerable for much of the night.
Bobby Bowden's team, led by Charlie Ward at quarterback, was loaded to the brim with talent. A year before, FSU had beaten Nebraska 27-14 in an Orange Bowl game that carried no drama. It was Nebraska's sixth straight bowl loss. It looked the same as the previous bowl defeats. Osborne's team seemed half a step slow. The option-based offense sometimes felt like the Glenn Miller Orchestra tying to play in a 90's club.
Nebraska had lost recent bowl games to Miami by scores of 23-3 and 22-0, and lost one to Florida State by a count of 41-17 during this stretch. The Huskers had been closer in score in the Orange Bowl following the 1992 season, but Toby Wright still remembers Nebraska being overwhelmed when it played the Seminoles in that game.
Overwhelmed but not about to give up.
"We could have just taken that loss and knew that we were going to conquer the Big Eight again, and then we could go meet whoever we see with what we have," Wright said. "But I think as soon as we left Florida, there were changes being done."
In the months after that game, Osborne's staff picked the brains of Florida State's staff about their defense. They wanted to examine how to get more speed on the field. In Wright's junior year in 1992, he had been a defensive back. Now, in 1993, he was much more of a hybrid outside linebacker. Part of a sleeker defense that had the type of speed at certain positions that might allow Nebraska to test Florida State if the two were to meet again.
What things may come.
The Huskers of 1993, with a sophomore quarterback named Tommie Frazier and running backs like Calvin Jones and a young Lawrence Phillips, did not parade easily back to the Orange Bowl. There were close calls. There was a 14-13 narrow victory at UCLA, a 21-17 win against Colorado in which Kordell Stewart threw a pick in the final minutes, and a 21-20 escape at Kansas when that required a two-point conversion stop at game's end. And, on a frigid day to end the season, there was a 21-7 win over an average Oklahoma team in which the Huskers had just 179 yards of offense.
Yet, adapting the mantra of "Refuse to Lose," the Huskers had done just that – going 11-0.
Still, most outsiders thought Florida State would boatrace Nebraska. The spread was 17 1/2 points in favor of the Seminoles as the two met to decide the national championship.
But Husker players like Wright who were heading to Miami knew something. They knew they weren't going to be overwhelmed this time.
"The games weren't easy, I can't say that. But after having seeing what we had seen before the year before, we had one more notch under our belt. We had been to war with some real ones," Wright said. "So when we came back, we're building more character. By the time we saw them again, we were raring at the bit."
Wright saw fellow Blackshirts, including the Butkus winner Trev Alberts, who were starving to play the same team that had whipped them a season ago.
"A great team will have one one or two guys who through the rain, snow, sleet or shine, who will get up to lead the team – whether it's bad or not. They'll say, 'Come on, let's fight this one out.' But it's something else to have God-dang 20 of those guys," Wright said. "Woooo, it was something else to have 20 of them. I'm talking about guys who at any stage, we would be in the game in the huddle, and the other team is driving the ball, and we have Trev or John Reece or Mike Anderson turn to us and give that war cry that we need."
As soon as the 1994 Orange Bowl began, it was obvious these Huskers weren't intimidated.
The defense got a three-and-out right off the bat. The Seminoles couldn't get loose for big plays. Nebraska's offense showed signs of moving the ball with the run. Settle in. It was going to be a brawl.
Even with all these athletic quarterbacks of today, Wright will still tell you Charlie Ward is one of the best he's seen. And yet, at halftime the Seminoles had just 6 points. The Huskers led by one thanks to a 34-yard deflected touchdown catch by Reggie Baul. It was a gift. But the Huskers probably had it coming their way, after a punt return for a touchdown earlier in the game by Corey Dixon had been called back for a clip those connected to the Nebraska program still struggle to find on tape.
Florida State would push ahead in the third quarter, though even that had some controversy. Seminoles' fullback William Floyd scored a touchdown on a play where he fumbled right at the goal line. Wright had made the hit. The ball came out. Officials raised their arms anyway.
"If replay were around in that year … that's just another six points off the board," Wright said.
It didn't derail the cause. Trailing 15-7, Nebraska scored a touchdown on the first play of the fourth quarter to cut it to 2.
Most of the fourth quarter belonged to the Huskers, with one NU drive derailed by an interception thrown by Tommie Frazier in Florida State's red zone. Nebraska rallied despite that misfortune.
On the next Husker possession, Osborne's team mounted what appeared to be a national championship drive, ending with a 27-yard field goal by Bennett with 1:16 left. Unfortunately for NU, Bennett would kick it out of bounds on the ensuing kickoff. Florida State would barely convert a fourth-and-1. Then Ward would scramble for a big run that included a late hit. Another pass inference flag came later.
Florida State kicked a 22-yard-field goal with 21 seconds left to seemingly lock up the win. But…
The Seminoles got flagged for celebrating. Nebraska got a solid return. Frazier hit tight end Trumane Bell for a big pass to the Florida State 28. Time ran out. Bowden got soaked with a Gatorade bath. But Osborne rightly put a pointer finger in the air. There should be a second on the clock. Bell's knee had touched down with time still remaining and the clock should stop because of the first down.
(Once again, why isn't this game remembered more as one of the best? So many twists and turns.)
Well, the second was put back up there, but the kick that followed wasn't true.
In the offseason that followed, the Huskers would put "1:16" on the stadium clocks, a reminder of how much time there had been when they had taken a lead in the national championship before not finishing the deal. They would finish it three of the next four years.
Wright wouldn't be around on those teams. But there has always been pride in what his group of seniors had set up.
"We showed them what was possible, and that they could dominate more, and that's really what you want," Wright said. "When they were puppies watching us fight, fight, fight, fight all the way through, and for them to leave that game and feel like we should have won, and know we're going to dominate the next year, and dominate the year after that, maybe we're the sacrificial lambs, you know?"
There are plays Wright still thinks about the one that got away, of course.
But you know what? Occasionally, in his football travels, he would run across Florida State players the Huskers met that night. And he would hear them talk about winning that game. Yet he could tell they knew what he knew.
"All those Florida guys are talking their stuff – that's what they do," Wright said. "But for them to know that we beat their ass – there's nothing better."