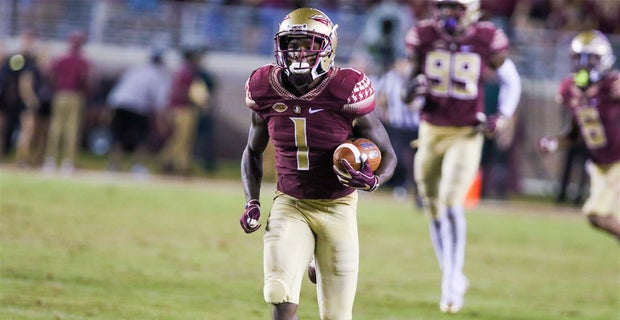 Cornerback Levonta Taylor will return to Florida State for his senior season, he announced on Friday.
Taylor, who said he played through a stress fracture in his back for most of the season, announced via his personal social media account that he will be back for one more year.
"This past season was not ideal for me or anyone in our program," Taylor wrote in a post on Instagram. "The team/staff, the fans, and especially myself. I was not able to accomplish everything I needed to do to meet our team goals, let alone my individual goals. My goal is to compete at the best of my ability and to help lead our program back to prominence. However, after discussing the decision with my family and coaches, I am excited to announce that I will be returning for my senior year."
Taylor missed about the final month of the season after suffering what appeared to be a leg injury against Clemson, but the starting cornerback said he also dealt with a stress fracture in his back — as reported previously by The Athletic's NFL Draft analyst Dane Brugler — after suffering in preseason camp. He got an MRI after a Week 3 game against Syracuse. Taylor, a former five-star recruit, did not give up a touchdown throughout his sophomore campaign but did not look as fast or confident in his abilities this past season.
"My goal is to be the best person I can be, on and off the field. I know I can only do that by continuing my education, obtaining my degree, and completing my athletic involvement here at Florida State University. We will make you proud 'Nole Nation, that's a promise."
Taylor's return will undoubtedly bolster the depth in the secondary. If he returns to his sophomore form, Taylor should be able to regain a starting spot in 2019.