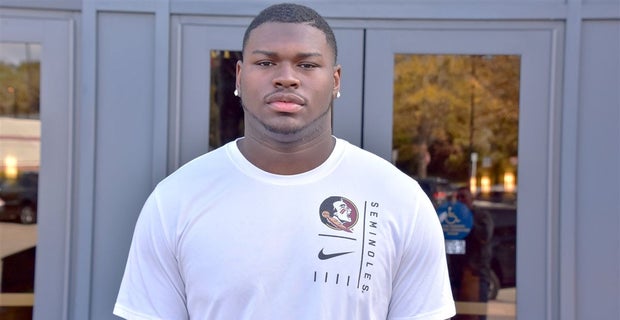 TALLAHASSEE — Florida State defensive end commitment Curtis Fann has been locked into his pledge to the Seminoles since June. The Twin City, Ga. pass rusher took his official visit to FSU over the weekend and spoke with Noles247 about his time in Tallahassee.
"It was great, as always," Fann said to Chris Nee of Noles247. "I had a couple things in mind before I came, I was trying to recruit a couple people, it was good."
While on campus, Fann learned about the program's academic support, toured the classrooms, dorms and also spent a good amount of time with the coaching staff. Fann got to know his future position coach, Mark Snyder, a little better.
"Ever since FSU started recruiting me, we got real close. I'm comfortable talking to him about anything," he said.
Fann has no doubts about signing Florida State on Wednesday.
"Since I've first visited, it's always been different from other schools. I was close to committing to another school before I came here [South Carolina], so, [FSU] really opened my eyes."
Fann is an early signee, but will enroll at Florida State this summer.