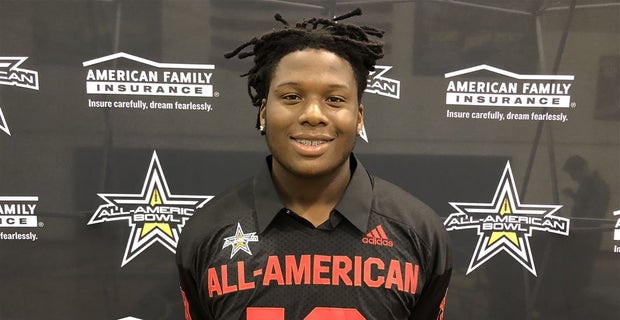 LEHIGH ACRES, Fla. — On Monday, Florida State defensive line commit Quashon Fuller received his 2019 All-American Bowl jersey during a ceremony at his high school. The Lehigh Acres (Fla.) Lehigh four-star standout is honored to take part in such a prestigious all-star game.
"I just feel it's such a blessing to be able to go out here and show the country what I can do," Fuller said following the ceremony.
"I just want to show everybody that there is talent down here. I'm just going up there to represent my area of Southwest Florida. Show those guys that anyone can play ball."
Fuller views the week of practice as well as the game on January 5 in San Antonio's Alamodome as a challenge that will test his own skill on the gridiron.
"I know a lot of good players [are in the game] like [five-star offensive guard] Kardell Thomas. That's kind of the reason I'm so excited to be there — going against the top players in the nation. If I believe I'm the best, I have to beat the best."
A week of battling against other top high school recruits is Fuller's first step in preparing for the next level.
"I feel like it's going to be a good start to when I go to college. I'm going to go against guys better, so I have to start some kind of way."
Fuller remains committed to Florida State, but he stated official visits to Florida, Alabama, as well as Miami are possible in December. He is unsure at this time if he will sign during the Early Signing Period in late December.
The 247Sports Composite, an industry generated average, currently ranks Fuller as the nation's No. 208 overall prospect in the 2019 recruiting class.