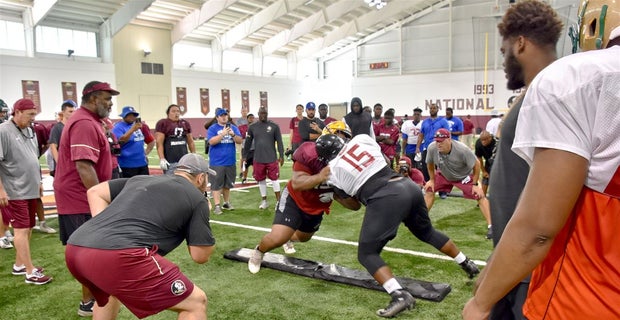 The Early Signing Period has come and past. Now that the dust has settled it's time to look at Florida State's remaining needs on the offensive line as we head into the new year and the stretch run of recruiting.
FSU signed 14 recruits during the early period, including 4-star OG Dontae Lucas, 3-Star JUCO OT Jay Williams and 3-star OG Maurice Smith. The FSU staff would like to sign at least two to three more big men in this class, with tackle being the primary focus.
The 'Noles staff does have options.
We take a closer look at who FSU will be recruiting in January: