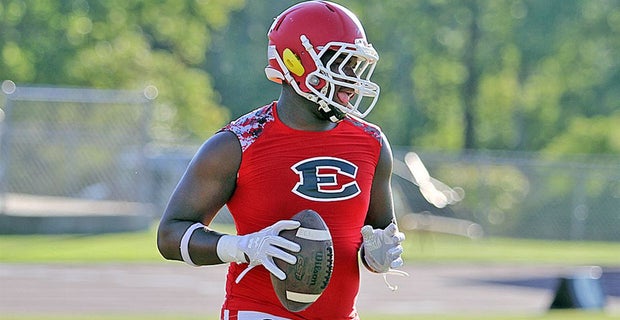 Four-star defensive end Curtis Fann emerged as Florida State's most active recruiter among commits in the 2019 cycle, taking the same energy he plays the game with and applying it to his efforts to convince other recruits to join the Seminoles.
Enthusiasm and passion are some of the reasons why FSU added Fann to the class this past season, and he continues to grow into an intriguing prospect with upside at a couple positions. His senior mid-season highlights are below, if you're interested in seeing why Fann — the No. 286 overall prospect in the country — was named to the AJC's all-state team.
Noles247 continues its dive into FSU's Class of 2019 signees by taking a closer look at our favorite plays from Fann's senior campaign.
Play 1
Fann sniffed out the "quarterback" sneak here. The opponent tried using a lineman for a QB sneak, and Fann blew up the play with a jarring hit that resulted in a fumble.
Fann's top attribute is arguably his strength and power, and those traits were on display here.
Play 2
Admittedly, the beginning of this sequence leaves something to be desired. Fann misses the potential sack and then doesn't bounce up immediately as he's clearly frustrated.
However, Fann ends up making the play. He displays good hustle to chase down the quarterback and impressive athleticism to catch up to him. FSU needs more high-motor players throughout its roster.
   
Play 3
You get an idea of what Fann can develop into on this play.
The ability to turn a corner and maneuver past smaller players for a guy his size is impressive, and the bonus is gathering control to finish the play. Fann has upside as an outside-inside pass rusher given his size, length and athleticism.
Previous Highlight Reviews