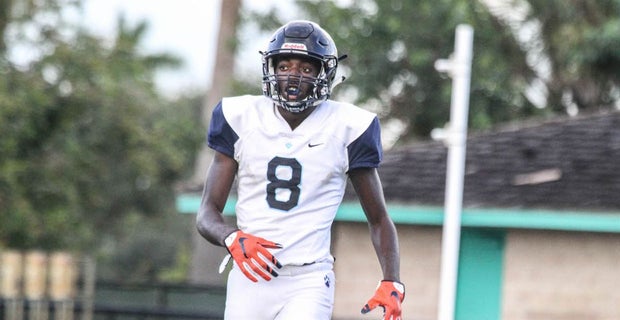 The Florida State coaching staff has extended a new offer to 2020 wide receiver Kentron Poitier. The 6-foot-4, 190-pound pass catcher from Miami, Fla. tweeted the news on his Twitter account, Wednesday night.
Programs have taken notice of Poitier this offseason and he's been picking up several new offers, with the Seminoles being the latest. He now has a total of 6 offers, including FSU, Auburn, UNC, Syracuse, Pitt and Toledo.
Poitier has not been ranked yet and does not have any Crystal Ball predictions.