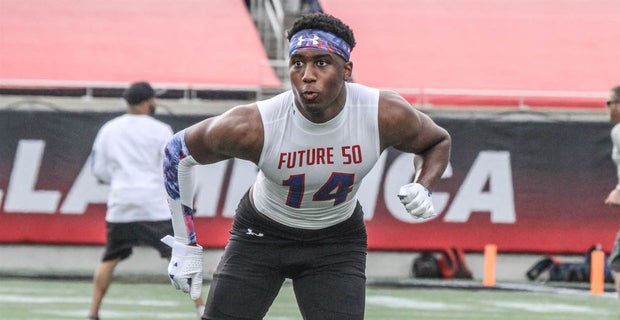 Florida State extended a scholarship offer to four-star 2020 linebacker Phillip Webb on Tuesday.
Webb (6-4, 210) is rated as the No. 205 prospect and the No. 11 outside linebacker in the 2020 recruiting class. The product from Buford (Ga.) Lanier high has a composite grade of 0.9223.
He holds scholarship offers from Clemson, Auburn and others.
FSU could look at Webb as either a linebacker or a field-side defensive end ("Flash"). Webb's top strength is his ability to rush from the outside, but he's also shown the ability to comfortably play in space in high school and at the recent Future 50 camp. Because of his versatility, look for the Seminoles to have flexibility in how they approach his fit in their scheme during the recruiting process.
The Seminoles currently have four commitments in the 2020 class, including one from four-star linebacker Keyshawn Greene of Wakulla, Fla.