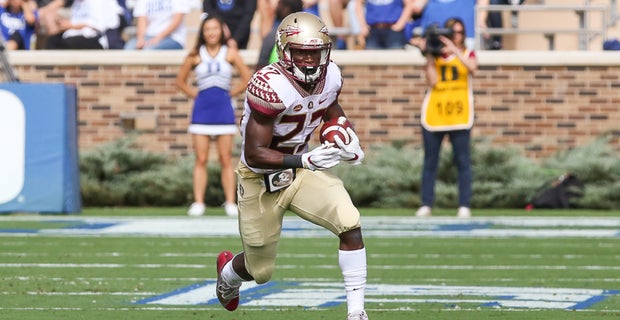 A source informed Noles247 that Florida State junior running back Amir Rasul has entered his name into the NCAA Transfer Portal.
The transfer portal is essentially a database that lets other teams know that you are available to transfer. A player can always withdraw his name at any time as well. Entering your name does not mean you intend to transfer, but it does allow a player to test the waters and communicate with coaches from other programs.
Rasul signed with Florida State as part of the Seminoles' 2016 recruiting class, where he was a highly touted four-star prospect out of Coral Gables Senior high school.
Rasul has appeared in 19 games over the last three seasons at FSU. He's rushed for 244 yards on 49 carries and has recorded 1 touchdown.
Again, it's unclear if Rasul truly intends to transfer, but it is worth noting that he has entered his name in the portal. Noles247 will update this story as it develops.