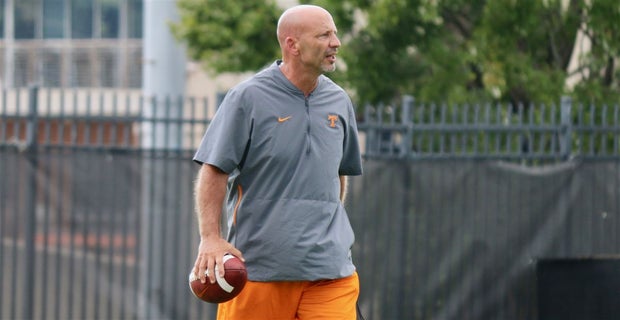 Maryland defensive coordinator candidate Charles Kelly is staying at Tennessee, according to FootballScoop.com. Yesterday, the same site reported that Terps coach Mike Locksley had offered Kelly the defensive coordinator position and was expecting him to accept. It's another swing and a miss for Locksley, who's gone after a number of established coaches as he attempts to assemble his first staff.
It's unknown where Locksley will go from here. The Terps currently have two defensive coaches, including Maryland native and ace recruiter John Papuchis, who most recently was North Carolina's defensive coordinator from 2017-18. The other is defensive backs coach Cory Robinson, who came over from Rutgers. On the offensive side, Locksley hired Scottie Montgomery as coordinator — a backup plan to Josh Gattis — and Mike Miller as tight ends coach — a backup plan to Butch Jones — Wednesday. He also added former Penn offensive coordinator John Reagan to coach the offensive line.
Kelly spent last season in Knoxville, where he served as the Volunteers special teams coordinator and safety coach under head coach Jeremy Pruitt, who worked with Locksley for two years at Alabama. Before that, Kelly spent four years as Florida State's defensive coordinator where he coached three straight top-25 defenses and reached the CFP semifinals in 2014. He also won a national title with the Seminoles the year before as their linebackers and special teams coach. His time at Florida State ended when Jimbo Fisher left for Texas A&M last year.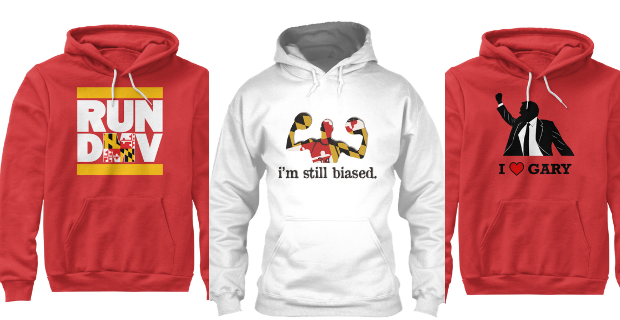 Kelly, 51, likely caught Locksley's attention last year when he used a variety of different defensive schemes and formations to hold Alabama to under 100 passing yards in the 2017 opener while still at Florida State. That was the only time in the last two years the Crimson Tide didn't rack up at least 100 yards through the air in a game. Alabama beat the Seminoles 24-7, but Alabama's offense was helped by an average starting field position near midfield. Kelly's name surfaced fairly recently for the Terps' defensive coordinator position, which was held by Andy Buh the past two seasons under DJ Durkin. Early in the search, NFL defensive backs coaches Dennard Wilson — a Maryland alum — and Derrick Ansley were linked to the job. Wilson was recently retained by new New York Jets coach Adam Gase. Ansley also appears to be staying in the NFL.
Tennessee signed Kelly to a two-year deal through the end of January 2020 last year, and his 2018 salary was $325,000. Maryland signed Buh — who relinquished play-calling duties to linebackers coach Matt Barnes (now at Ohio State) last season — to a three-year, $1.88 million deal in 2016. Kelly, an Alabama native and former Auburn defensive back, is also reportedly drawing interest from Alabama as a position coach.