Alabama is expected to hire Florida defensive line coach Sal Sunseri back to its staff, BamaOnLine has learned.
While it's not clear what role he will serve, Sunseri has experience coaching linebackers and special teams along with the defensive line throughout his lengthy career.
This will not be Sunseri's first stint working with Nick Saban in Tuscaloosa. He was the linebackers coach, as well as holding the title of assistant head coach, at Alabama from 2009-11. The 35-year coaching veteran was Alabama's outside linebackers coach and won two national championships (2009, 2011) during his three-year span with the Crimson Tide.
Most recently, Sunseri spent this past season as the defensive line coach at Florida. Sunseri's impact in his first year in Gainesville, Fla., was certainly noticed as his defensive line wreaked havoc in opposing team's backfields. The Gators forced 11 fumbles and registered 37 sacks in 2018, marking the first time the program had achieved those combined totals since 2015. 
Sunseri, who joined Dan Mullen at Florida after spending three seasons in the NFL as the Oakland Raiders' linebackers coach, has 35 years of coaching experience that includes 10 seasons in the NFL and six in the SEC. Prior to his stint with the Raiders, Sunseri spent two years at Florida State (2013-14) where he also coached the Seminoles' defensive linemen. 
In addition, he has been a defensive coordinator at Tennessee (2012), assistant head coach at Alabama for Saban (2009-11) and a seven-year defensive line coach for the Carolina Panthers (2002-08).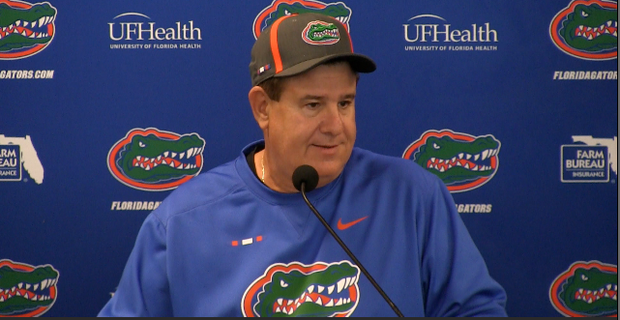 During his last stop in Tuscaloosa, Sunseri helped grooms linebackers like Dont'a Hightower and Courtney Upshaw into All-SEC honorees and Capital One Bowl MVPs. The assistant coach was also recognized individually for his contributions when he was named a finalist for the Broyles Award, presented to the nation's top assistant coach, during the 2010 campaign.
Prior to his time with the Panthers, Sunseri worked as the linebackers coach and special teams coordinator at Michigan State in 2001 after spending 2000 on Saban's LSU staff in the same capacity. He was the defensive coordinator and linebackers coach at Alabama A&M in 1998 and 1999 after three seasons as the linebackers coach at Louisville. Sunseri's climb of the coaching ladder included one-year stops at Illinois State (1994) and Iowa Wesleyan (1993). 
He broke into coaching at his alma mater, Pittsburgh, in 1985 and directed the defensive line and linebackers before being named the assistant head coach of the Panthers in 1992.
Sunseri's youngest son, Vinnie, is also back in Tuscaloosa as a graduate assistant.
Stay tuned to BamaOnLine for more details on this breaking story. 
*** Don't miss a VIP update with our FREE trial of BamaOnLine. Sign up HERE ***