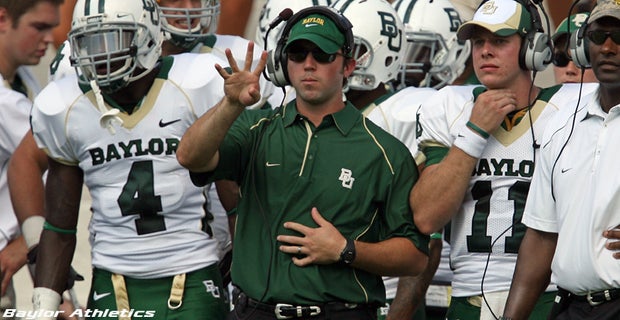 Here's the latest on what we're hearing about Florida State's search for an offensive coordinator on Friday morning…
FSU was comfortable moving on from Freeze
Hugh Freeze was second on FSU's list of obtainable OCs. Kliff Kingsbury was atop the list, but considered a long shot and quickly went off the board to USC as FSU began its search for an OC.
FSU wanted Freeze. But during negotiations, it became clear that Freeze — a former HC at Ole Miss — had aspirations of getting back into that role, and wanted to do so quickly. So, according to a source, the duration of the contract (or at least the flexibility for Freeze to leave quickly for a HC job) was problematic.
Willie Taggart wants a proven commodity as a play caller and coordinator, but he also wants stability after Walt Bell left in less than a year at FSU. It's reasonable that whoever you hire as the OC at FSU is going to have ambitions of moving to a head coaching gig sooner or later, but doing so in a year isn't ideal. If FSU and Freeze were to come to terms and he left after a year, the Seminoles would've been going on three OCs in as many seasons and that's not how you establish program stability.
This is what I heard on Wednesday…and I think the decision to go to Liberty vs. taking an OC job at FSU shows just how driven he was to get back to being a head coach. To define the timeline further, we were told that Freeze agreed in principle to a deal with Liberty on Thursday evening. 
FSU, from my understanding, detected this during negotiations. Again, getting Freeze to commit to being an OC for a couple years didn't seem possible. FSU would've liked Freeze and advanced far into negotiations with him, but was comfortable ultimately moving on.
Kendal Briles is, as of now, FSU's priority
As of Friday morning, our understanding as a staff — through multiple sources — is that Taggart zeroed in on Houston OC Kendal Briles. That doesn't mean FSU gets him, because the top competition is Tennessee and the expectation is that the Vols will be willing to offer a substantial contract to Briles.
But FSU is also willing to be aggressive if it does offer Briles, and that includes paying a fairly sizable buyout to Houston. It's worth noting that Taggart has interacted some with Briles previously — he went to Baylor in 2015 to learn about the team's wide splits and spread concepts when Briles was the OC — and the two share similar offensive philosophies. That would be a selling point for FSU.
A hangup with Briles, to some associated with the FSU decision-making process, would be his association with Baylor. Baylor football, during the time Art Briles (Kendal's father) was the head coach, faced several sexual assault scandals with allegations of multiple football players committing gang rape. Kendal Briles was an assistant during that time and some within the university are concerned about the optics of hiring someone who was employed by a program entrenched in scandal. Getting everyone OK with Briles and doing a proper vetting process on him before progressing talks seems to be a necessity. FSU has already dealt with such a situation in pushing for Freeze — who had his own off-field baggage — and now have to ask the same again in pushing for Briles.
Fedora is still in play
This is a name that we heard come up a couple days ago and I felt confident putting out there on Thursday.
Recently fired as the head coach at UNC, Fedora is an interesting option because his offenses have typically been successful anywhere he's gone although he isn't an experienced QB coach (something Taggart would prefer). Walt Bell is also part of Fedora's coaching tree, adding another interesting dimension to this development.
There's a real possibility that Fedora becomes a top candidate for FSU if talks stall with Briles. As we reported yesterday, FSU and Fedora already spoke earlier in the week.
Chris Nee and Josh Newberg contributed to this report