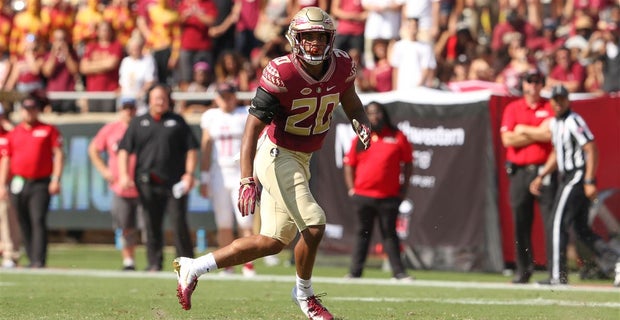 Florida State linebacker/safety Jaiden Woodbey was named to ESPN's Freshman All-American team.
Woodbey, who compiled 57 tackles and 4.5 tackles for loss, made the publication's list of the top rookies as a defensive back. Technically, the California native was a Star linebacker for the Seminoles, also the hybrid role is equal parts linebacker and safety.
ESPN highlighted Woodbey as "a bright spot as [the Seminoles] look toward the future" after a disappointing 5-7 campaign. He was a starter the entire year for the Seminoles and had 700+ snaps.

You can read the entire article from ESPN here.
Woodbey certainly established himself as a building block for FSU's defense, receiving strong marks from Pro Football Focus while playing the most snaps of any freshman on the roster. Woodbey did remarkably well in run support and has the upside to stick at Star or to move to a boundary-side safety next season.